Updated: February 05, 2016
Why Not Try A Japanese Craft Beer?
In 1996, a brand of beer was born in Japan after the government had loosened the regulation about making beer. This beer labeled the symbol, an owl, got popular soon.
The owl-labeled beer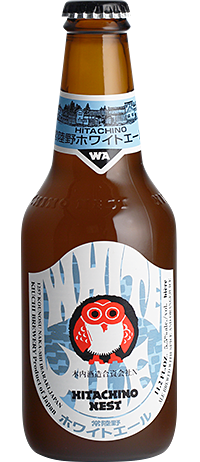 This beer was made in Ibaraki prefecture in Japan. They call it "nest beer" to wish the beer brand should be their nest to fly far all over the world. And the owl on the label actually did.


The manufacturer of the beer had originally dealt with Japanese sake before starting making beer, and the Japanese sake was also loved by many people. He thought he should combine the know-how to make great Japanese sake with the method to make beer, and his concept paid off so well.

Craft beer
These kinds of beer are called "craft beer" in Japan. The criteria to be craft beer are: It should be made at a small scale; it should be "stand-alone"; and it should represent some history and legend of the local area.
After the easing of Liquor Tax Act, many local manufacturers were allowed to make their own brand without affiliating themselves with major companies, and this was the dawn of craft beer.

Many kinds of beer
There are many kinds of beer in Japan, and some of them are famous around the world. However, when you visit Japan, you should check the craft beer of the area. They may offer you a bin of rare beer. Just for example, there is blue beer or pink beer in Hokkaido.

Of course, these kinds of beer are also perfect as a souvenir. If you have a beer-savvy friend, how about buying some for them?