Furoshiki: Japanese Traditional Magic Cloth
Do you know Furoshiki? Furoshiki is a traditional Japanese cloth which has been used for more than 1000 years in Japan. Not only its design, but the usefulness is amazing. It can contain most things.
What is Furoshiki?
Furoshiki (風呂敷) are a type of traditional Japanese wrapping cloth traditionally used to transport clothes, gifts, or other goods. Furoshiki began to be used in the middle of the Nara period(710-794), in traditional Japanese baths. It's been used in a variety of ways for more than 1000 years in Japan. It's used not only for wrapping things, but can be used like a foldable bag. The biggest Furoshiki is more than 2 meter(6.5ft) square although the basic size is 34-37 centimeter (about 1.2ft). So, you can carry most things with Furoshiki. It had been very popular, but its use has declined in recent years because of the proliferation of the plastic shopping bag. However, Furoshiki is attracting more attention again because it can reduce the use of plastic bag. Therefore, new and modern Furoshiki have been created these days, and they are getting popular not only in Japan but worldwide.
Various colors and patterns
There are so many colors and patterns of Furoshiki. You can definitely find your favorite one!
How to use Furoshiki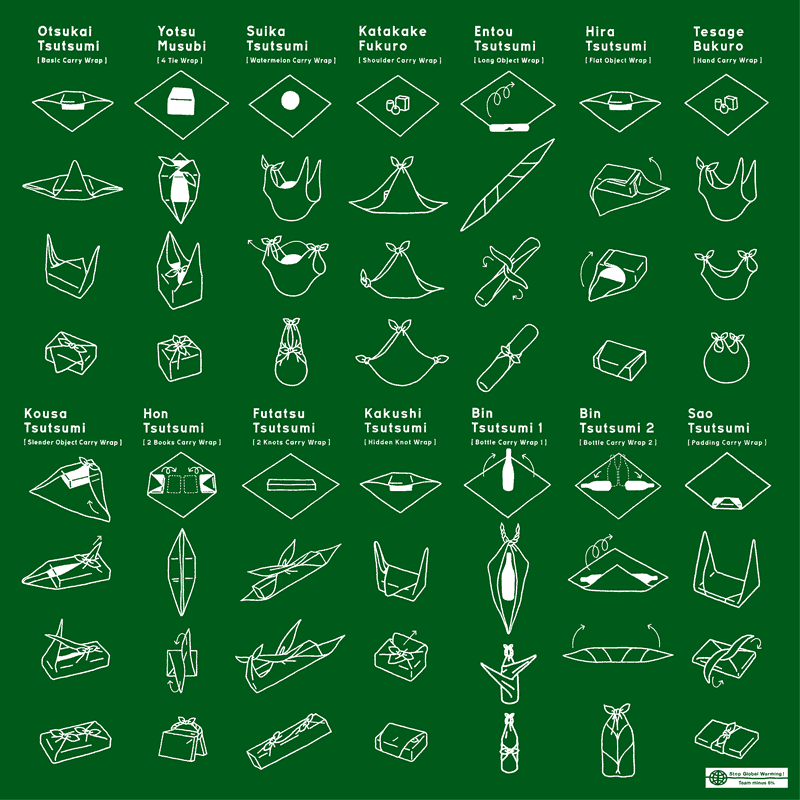 As I mentioned, there are many ways to use Furoshiki. You can make it the best form depending on what you carry.
It can also be a cute bag. Or a perfect sake bag.
Here is a video which shows some ways of using Furoshiki.
Do you want some?